Open Source Architecture
These are images that accompanied my architectural masters thesis presentation. 
As part of the research I built a wiki site (
arch1k.wikidot.com
) where members were able to alter and add to the 3d model of my final thesis design. The project dealt with the open source phenomenon and ways in which it could inform today's architectural practice.
The resulting design was then submitted to a White House Redux competition held by Storefront For Art And Architecture, of New York, NY, in 2008.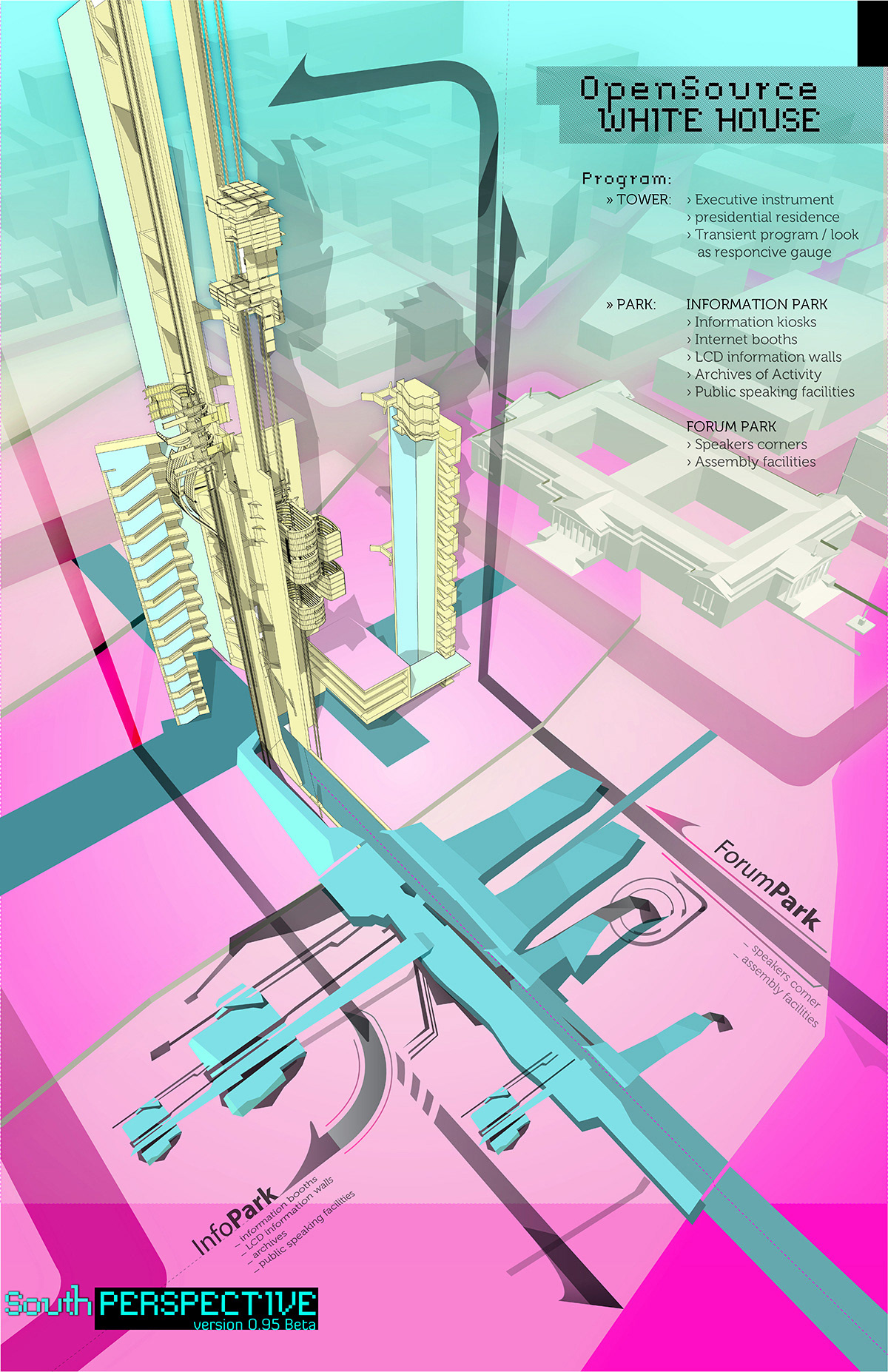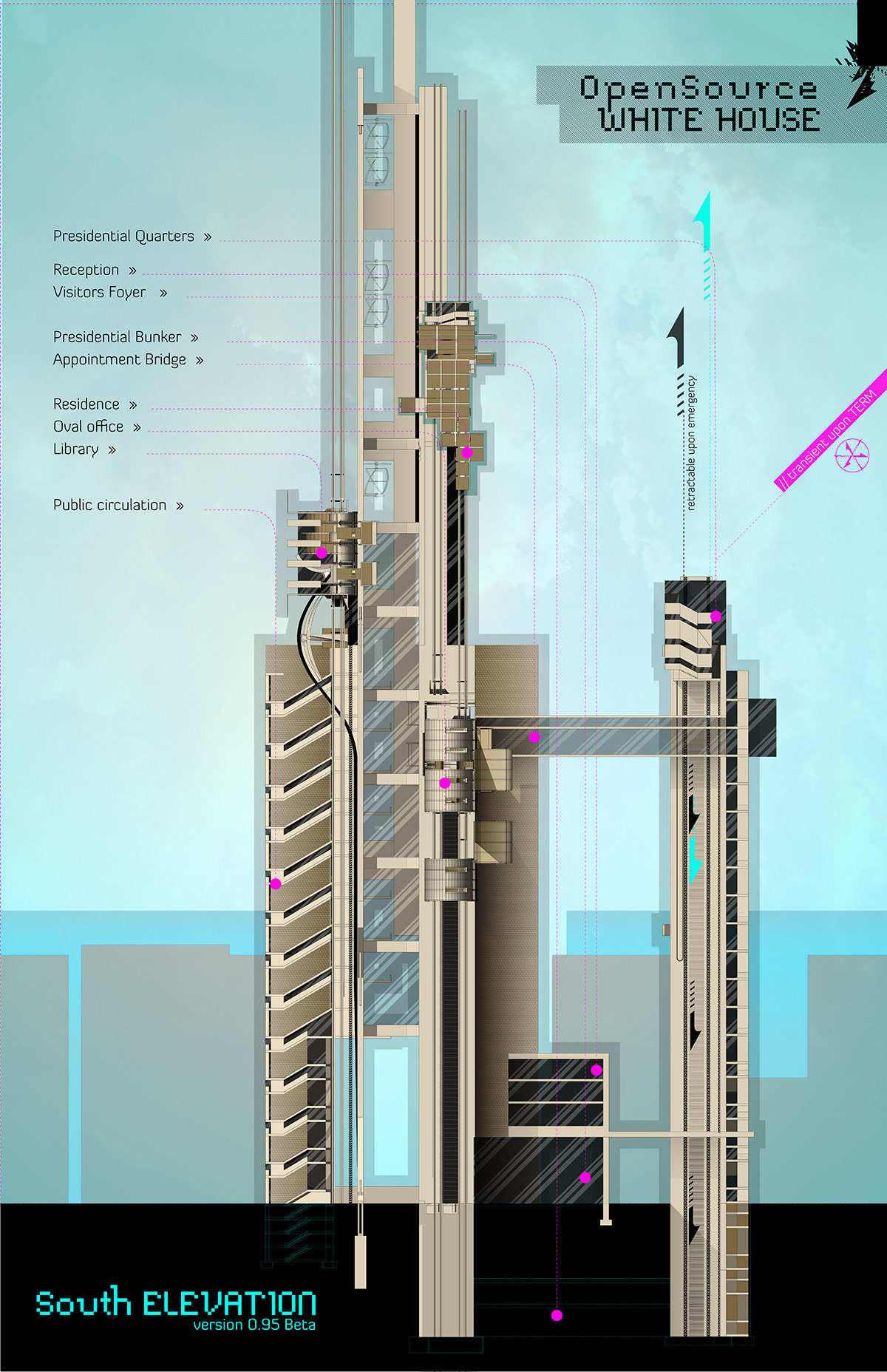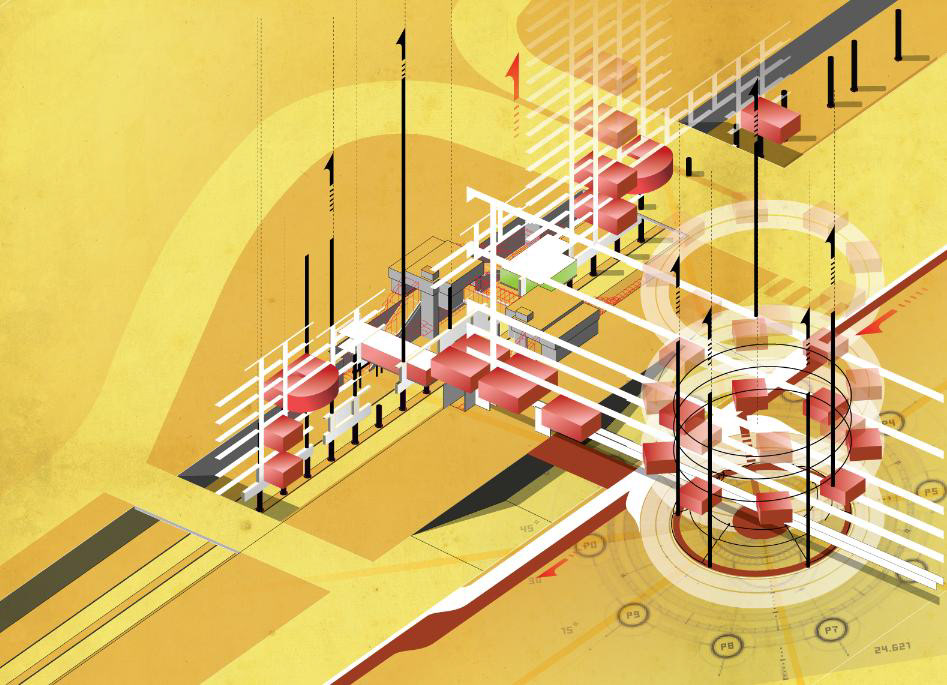 Elevations of the final design:
Presentation video:
(contains footage of my thesis inspired painting)